Boll & Kirch Filterbau GmbH KERPEN, Germany

We are a worldwide operating and leading manufacturer of filters – certified under ISO 9001/14001 and approved by more than 80 classification societies. We are specialist for the filtration of liquids and gases. Our automatic, duplex and simplex filters are the result of our own research and development and comply with international technical standards.
6.18 / 6.19
6.18.2 Heavy Duty
6.46

unselect all/select all
You have 0 products selected
BOLLFILTER Automatic
Send enquiry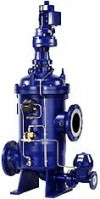 Nominal diameter:
DN 50 - DN 1000
Filter element:
wedge wire, longitudinal wedge wire candle or wire-mesh candle with smooth surface
Grade of filtration:
25 µm - 5 mm *
Backflushing medium:
internal medium

BOLLFILTER Automatic
Send enquiry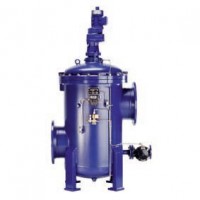 The filter type 6.18.2 is suitable for difficult operating conditions, e. g. for the filtration of river water, sea water or ballast water.

BOLLFILTER Automatic
Send enquiry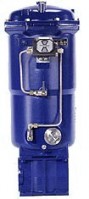 The liquid:
Lubricating oil
Nominal diameter:
DN 50 - DN 150
Filter element:
wire-mesh candles
Grade of filtration:
25 µm abs. and 48 µm abs.
Pressure stage:
PN 10
Filter housing:
nodular cast iron